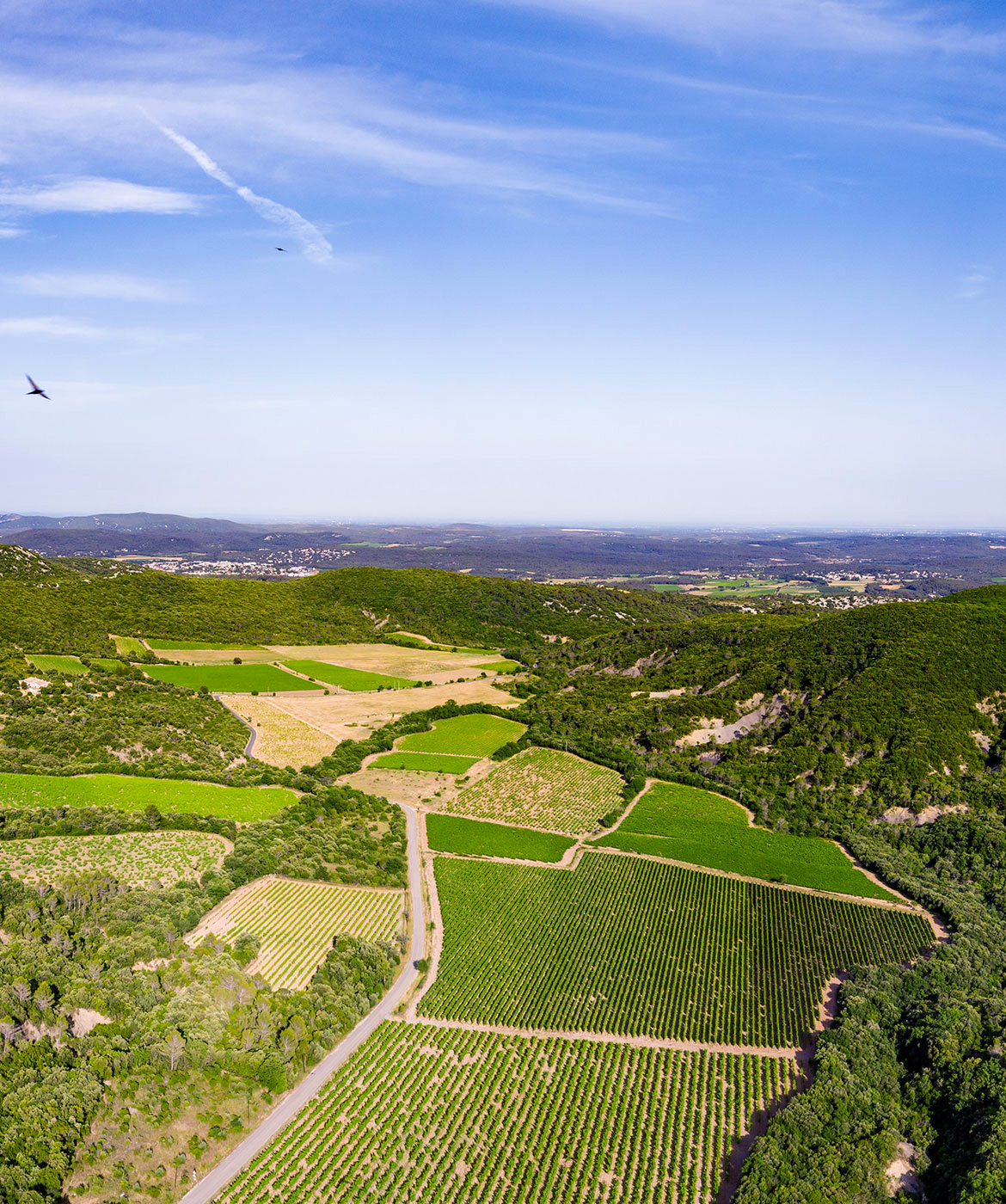 La Combe de Mortiès
The 13-hectare vineyard on La Combe de Mortiès has reached full maturity. The Syrah (Shiraz), Grenache, Mourvèdre and Carignan varieties reflect the fine work undertaken with the previous estate, and the AOP Pic Saint Loup (Protected Designation of Origin) has an ideal home here.
La Figarède
In the La Figarède terroir, all new plantations involve rooting cuttings, a method designed to foster the quality of the root system by using plants from rigorously selected old varieties.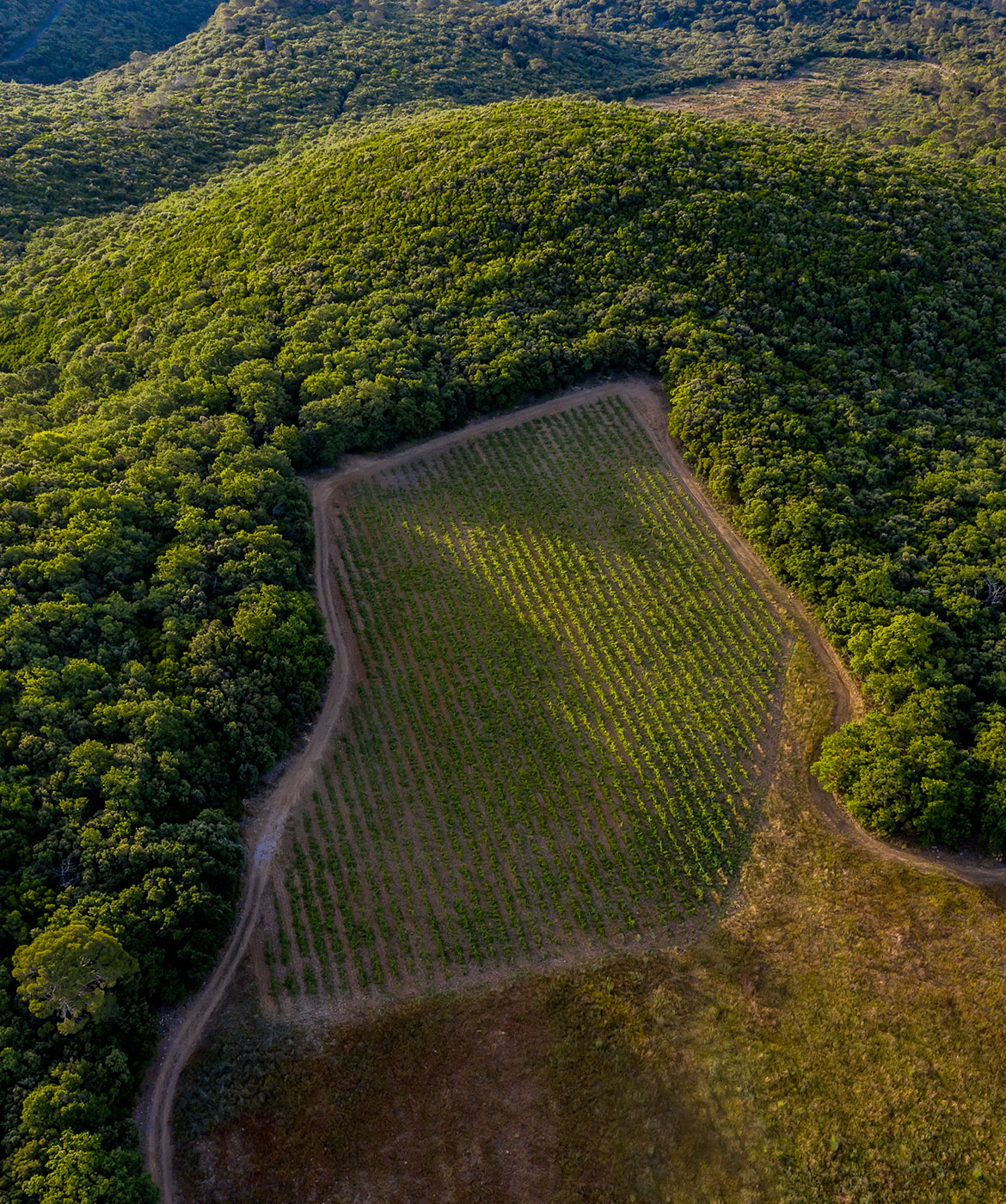 Wisdom and daring
The grafts come from massal selections from century-old vine stocks, guaranteeing the absence of cloned "individuals". This choice ensures sound genetic viability in the same plot. The winegrowing strategy here is shored up by the expertise of nurserywoman Lilian Bérillon, who militates for bespoke plants and sustainable vineyards designed to prepare for climate change and minimise stress for the vines.
In the 4 hectares planted, the first grafts have added new vine types to the Chouette du Chai vineyard:  Cinsault, Petit Verdot, Carignan blanc and Grenache blanc. Some of these varieties are not included in the composition of the AOP Pic Saint Loup, but they give Sylvie the possibility of producing the wines she aspires to.
Sylvie Guiraudon
« The scope of possibilities is sometimes dizzying: it means starting from scratch, but it's utterly exhilarating ».